Hotel Cinema had a problem
A boutique hotel in Tel Aviv was facing a big problem. After 40 years of urban decay, Dizengoff Square, a public space in the heart of the city and right in front of the hotel, was about to go through major remodelling. How will guests react to the sight of a construction site right under their balconies. Moreover, this urban renewal project was planned to last one year. Though it was expected that the hotel would sink under due to bad reviews from guests, the ranking for the hotel was actually improving. How is that?
Taking part in history
A short time after the remodelling of Dizengoff Square started, the hotel was approached by a local tour guide who is an expert on the history of the square and its future. During the daily Happy Hour on the rooftop of the hotel, the tour guide engaged hotel guests and explained exactly what they were seeing, why is there a construction site in front of the hotel and the importance of this project to Tel Aviv. Instead of trying to hide the problem, the bug was turned into a feature! It was not only an opportunity for the hotel to ease criticism, but to also offer guests recommendations for experiences that were best suited for their lifestyle, adding to the success of their visit.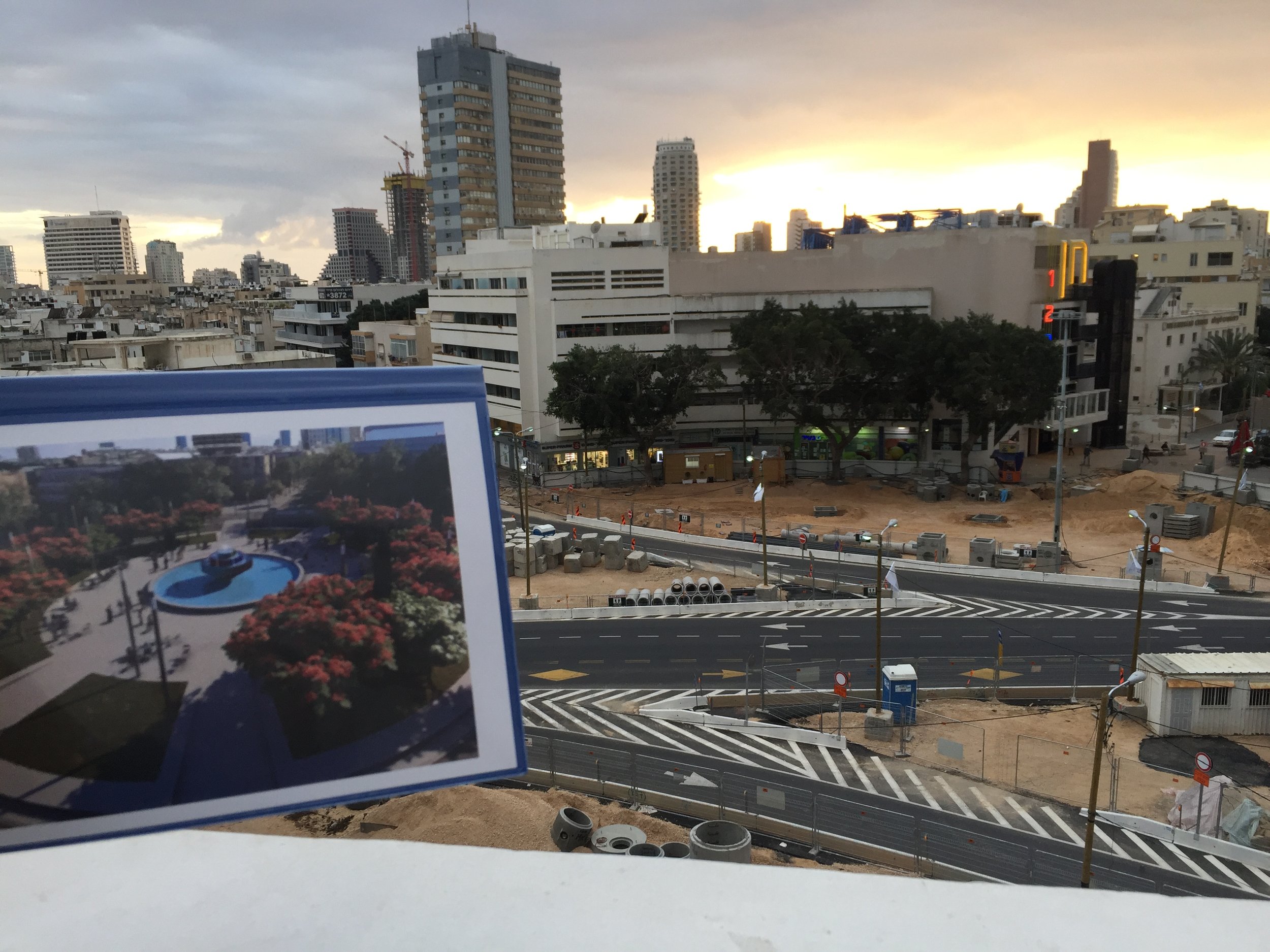 Huge success
Over a time period of 4 months (Mar-Jun 2017), the hotel received 50 Tripadvisor reviews - mostly 5-star reviews (70%) and 4-star (25%). The hotel ranking on Tripadvisor went up 3 places. This was a huge success for a hotel that was predicted to sink to an all-time low. Tourist engagement services quickly evolved to other areas, including special postcards with before and after pictures of Dizengoff Square and weekend complimentary tours to hotel guests.
Reconciling tourism and urban renewal
Cities must adopt tourist engagement services to reconcile between urban renewal and growing tourism. Nurturing the feel of taking part in history allows cities to facilitate change while empowering local businesses and creating new jobs.